Each year we host a specially selected line up of Live Entertainment and Performing Arts, ranging from highly acclaimed Hypnotists and Magicians to top-rated Comedians.
Catch out our performers on the main stage, where you can pull up a deck chair, set down your picnic blanket and grab some food before watching the show.
Keep your eyes peeled for our roaming attractions making their way around the site as well, and be sure to grab a photo!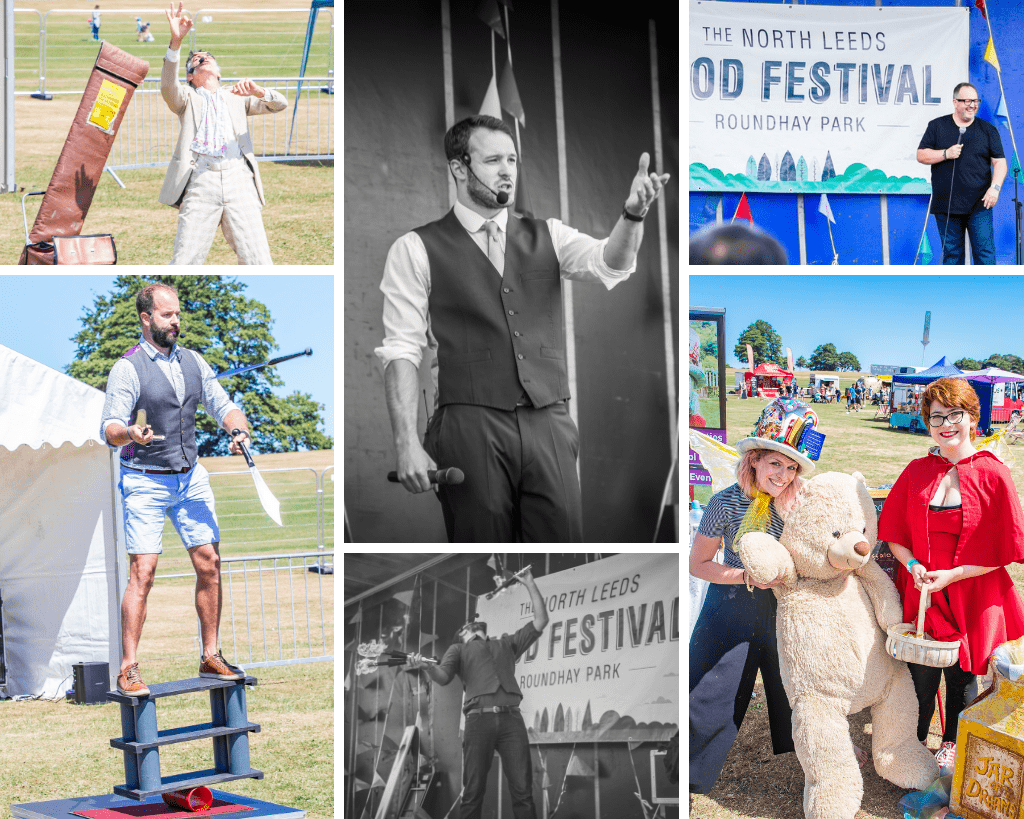 An integral part of the festival ethos is to provide a fun & safe environment for the kids. A place where kids can play, learn, explore and try new things!
Activities that can be expected:
Magic Matt.
Joel Dickinson Magician
Darren Mac Magician
NEW: Ilkley Food & Drink Festival Picture Challenge! (With Prizes)
Inspired Alley.
Traditional Fun Fair.
Matthew J Magic & Variety Arts
Inflatable land.
Activities with Bradford Mind.
Face Painting.
Tin can Alley, Lollyboard and Spin the wheel games.
NEW: Kiddycook sessions! (Book Online Below)